It is no longer news that West Ham United midfielder Declan Rice is a top transfer target for several clubs in the English Premier League, including Manchester United. Chelsea are the other side to have shown interest in signing the England international midfielder but West Ham are as unwilling as ever to let him leave the club. Under Frank Lampard, Chelsea were tipped to make a move for the player but his club were demanding a hefty figure on his head. A price tag as high as £100 million was placed on him by West Ham I'm a bid to ward off interest from all the club's interested in signing him but those clubs have been trying to look for alternative ways to complete his signing instead.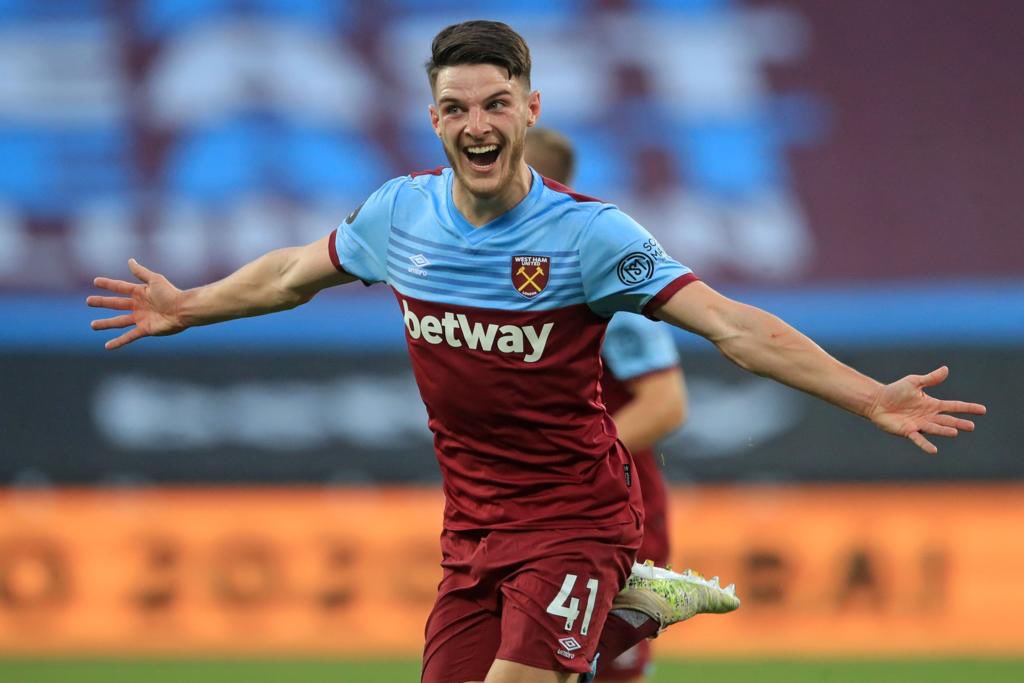 Chelsea, for instance, are still very much interested in signing the player and have proposed a lesser transfer fee in a bid to convince West Ham to part ways with their star player. However, it still does not look likely that they will be interested in such a deal. Rice is a fan of Chelsea and was even at their academy before being allowed to leave several years ago. He still loves the Blues and has stated clearly that he would love to sign for them, but he will not be leaving Upton Park on the cheap.
Manchester United are on the hunt for a reliable defensive midfielder and have decided that paying in excess of £100 million for Rice could be too much. Hence, they have started looking for several alternatives that they can bring to Old Trafford in the summer, with Brighton and Hove Albion star Yves Bissouma one of the players on their list of transfer targets. But they will have to wait until their next permanent manager is confirmed before making any offer for any player.