Tottenham Hotspur coach Mauricio Pochettino says he will not risk his players at the Carabao Cup against West Ham United. Pochettino is pursuing his first title since taking over at Spurs in 2014 but he would not risk the team to advance at the League Cup.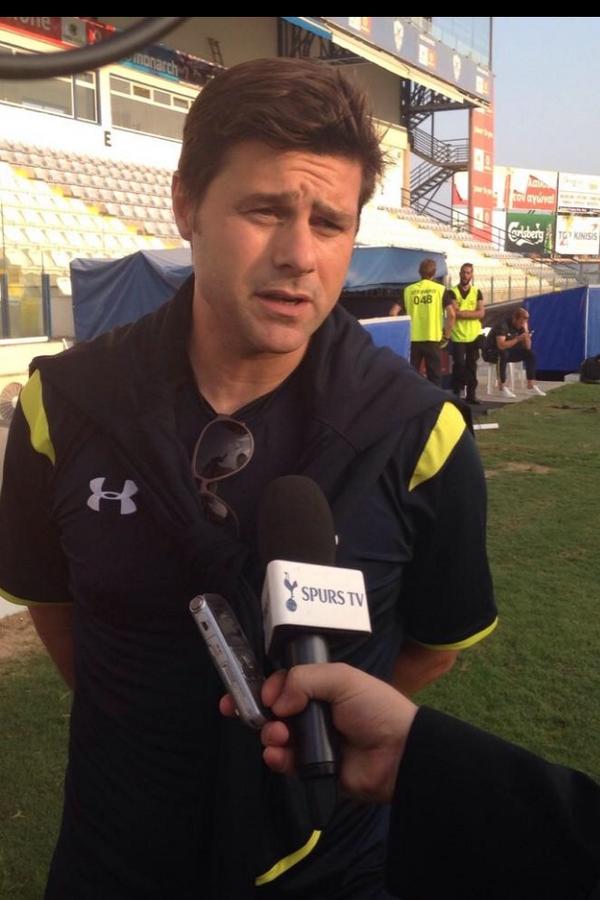 Tottenham lost to league leaders and defending champs Manchester City on Monday. They have a short turn around before they face the Hammers on Wednesday night. Pochettino has said not many of his players who faced City would be "ready and fresh to play" against West Ham.
The delays to the new stadium made Tottenham rearrange their game against City which they played at the Wembley Stadium. They now have to travel to the London Stadium for the Hammers fixture.
The coach said there would be examination for all the players, and it is only those who can would play again within 48 hours. The Wembley Stadium was difficult to play on as it was used for an NFL game a day earlier.
According to Pochettino, some players would play West Ham; some would be on the bench while the others would flatly sit it out. Being a derby, the game is expected to be very competitive but then Spurs are expected to get out with a victory.
West Ham had to face a tough Leicester City side on Saturday with one man less. They scored first through Fabian Balbuena but they soon lost experienced player Mark Noble. Leicester fought hard to get the equalizer but West Ham kept them at bay. A minute before the end of regulation time, Nigeria international Wilfred Ndidi got the equalizer to ensure the home side got a point from the hard fought encounter.
West Ham had key players sidelined due to various reasons. Declan Rice was instrumental against the Foxes, and he would be key figure if he is in the Spurs game. While West Ham are trying to get better working as a unit, they can barely hold on to lead and time is fast spent. They host a tired Spurs side and hopefully they can work some magic as it would do them a lot of good before going away to Huddersfield on Saturday.