West Ham are investigating striker Andy Carroll and goalkeeper Darren Randolph after the duo were reported to be drunk on Tuesday afternoon after the club allowed a night-out on Monday.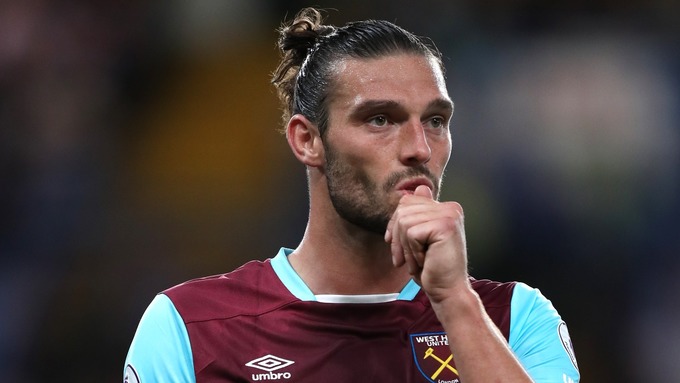 There have been conflicting reports online about the incident which has been smearing the image of the club in a term that have started poorly.
Manager Slaven Bilic will definitely not be happy with the reports. A club spokesman said: "The club will be looking into these allegations and will deal with the players as we see fit." West Ham have lost five of six matches this season, with four in a row. Carroll, who is out due to a knee injury, made several posts on Twitter, and a fan posted a photo of Carroll and Randolph together. However, the twitter user said he didn't take the photo himself. The Hammers are set to play Middlesbrough on Saturday at the London Stadium.

West Ham's home ground is set to be demolished. West Ham moved to their new abode this summer. West ham left the Boleyn Ground after their 3-2 victory over Manchester United in May this year. Developer Barratt London used Boleyn Ground to raise money for charity, hosting the final ever football game at the stadium after 112 years. The developer bought the property from Galliard Homes, and is set to be redeveloped.
The developer reportedly wants to turn the property to 842 homes, with affordable housing plans in the pipeline. Booby Moore's statue would be erected, aside a new library, shops and other features. The centre of the Boleyn Ground pitch would be preserved, with the half-way line illuminated using in-laid lighting. The developer claims the rich heritage embedded in Boleyn Ground would be preserved, and that they are keen to mark a start of a new era.