Premier League side West Ham United are gearing up for a busy January and as much as four players are being lined up to join the Hammers as early as possible.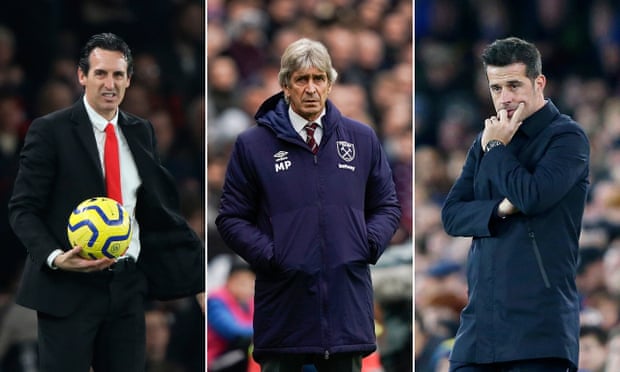 The club led by former Manchester City coach Manuel Pellegrini is yet to break into any of the European football qualifying spots.
A favorable January transfer window can make their fortunes drastically change. Chelsea, Tottenham and Manchester United are yet to firmly plant their feet in that spot and any slip up can lead to a lesser team taking advantage of it and qualifying for Europe in the process.
So far only Wolverhampton Wanderers appear to be well positioned to take advantage of such slip up from any of the three overpampered babies.
A reliable goal keeper, a backup right-back and both a striker and driving midfielder are the positions being earmarked as needing urgent attending to.
The Hammers are also making plans to send players the other way once they achieve their dream of beefing up their squad. Freeing up the wage bill is an important part of a transfer ritual and players like Roberto Jimenez need to leave the club as soon as possible given that he has no future at West London anymore.
Antonio has been productive enough in front of goal since coming to West Ham. His inability to mature into an elite striker means the Hammers have had to settle for average returns of goals every season.
Having a much-needed backup striker that will spark some level of competition amongst the forwards remains a very important part of the January transfer business being laid out by Manuel Pellegrini and staff.
His team do not face the risk of going down but the inability to go up enough will cause concern come the end of the season.